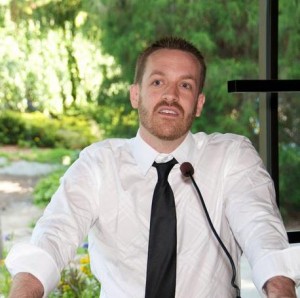 I'm a long time spiritual practitioner and searcher. Raised in the Roman Catholic tradition, I have a lifelong love affair with the Christian mystical tradition. I'm, however, also well versed in a diverse range of lineages and teachings. In particular, I'm a strong advocate for shamanic forms of healing work and consciousness, as well as being a Reiki Master in three lineages of Reiki.
This diversity of teaching has helped me in working with clients from a variety of backgrounds: from different religious traditions, spiritual but not religious folks, agnostics, seekers, and atheists.
I spent four years living as a monk in early my twenties and later worked for three years as an Anglican priest in Vancouver. Over the last year I've established my own private practice in soul work. I try to marry the best of the ancient forms of knowing with a very contemporary look and feel, speaking a language of 21st century spirituality. My work is deeply rooted yet open and exploratory, disciplined and intentional yet always remaining lighthearted.
I'm a soul interpreter and energy healer. I speak the language of both the soul and the spirit and empower others to learn the language and symbols of their soul and spirit. I write on topics of contemporary spirituality, including the intersection of pop culture and spirituality, as well as the connection between spirituality and economics, social justice, and politics. My work has been featured at Reality Sandwich and The Good Men Project.
I've been blessed with a diversity of life experiences. I've lived on an island in the Western Pacific (Guam), been a chaplain at a jail outside Detroit, spent 30 days in silence, helped found and manage an award-winning online magazine, and worked as a priest in a large downtown urban congregation. These experiences have taught me to listen for the unique stirrings of each person's soul.
I live in Vancouver with my beloved wife Chloe (a doula) and our daughter Sage.
For heartfelt praise for my work, see the testimonials page.
Credentials:
Masters of Divinity (MDiv) Vancouver School of Theology (2009)
Ordained Priest in the Anglican Church of Canada (2010)
Co-Founder, Managing Content Editor, and Published Author at Beams and Struts: A Magazine for Hungry Brains and Thirsty Souls (2010-2013)
Certified Advanced Practitioner, Soul Realignment®
Master Teacher Usui Reiki (2013)
Master Teacher Karuna® Reiki (2013)
Certified SQ21: Spiritual Intelligence Inventory (2012)